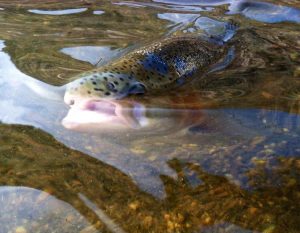 Alaska is the state to find adventure! Fishing here, whether it be fresh or saltwater fishing, is one of our favorite experiences. Alaska makes for an awesome corporate, group, or family trip. It is rich in unbelievable fishing as well as too many activities to count.
Antlers & Anglers Worldwide's team enjoys firsthand knowledge through our numerous fishing excursions in Alaska. We have interviewed fishing guides from some of the eight lodges in our portfolio and asked them, "What do you wish your guests knew before traveling to Alaska?"
Matt (from our Alaska Salmon Fishing Lodge – Ketchikan): "Fishing in Alaska is not always easy. Often there is a bounty of fish and you'll be catching everything. But other times it is not as easy. The wind may be blowing, the water could be choppy, or it could be raining like crazy. During these times there are still fish to be had, but you have to work for them."
Josh (from our Alaska Salmon Fishing Lodge – Luxury): "Be patient. Don't worry so much about getting your limit of whatever fish (which applies to saltwater fishing only) you are after but look around and enjoy the people you are fishing with. Take into perspective the beautiful planet that you are on and the gorgeous sights we get to see up here!"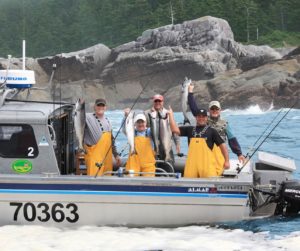 Nigel (from our Alaska Fly Fishing Lodge – Katmai): "I think if someone is going to go fly fishing, and they spend all that money, I would say they should consider getting some fly-casting lessons before they come. This is so they have some idea of what's it's all about. It will make it a lot easier for them and gives them some framework before they come up."
The moral of the story: be prepared for changing conditions on the water, to make amazing memories with friends, clients, or family, to put in some work if the weather throws you a curve ball, and to experience some of the most beautiful sights in the world.
We represent awesome freshwater, saltwater, and fresh/saltwater fishing lodges in Alaska. Whether you are a die-hard angler, a newer angler, or are looking for an activity-packed adventure, we have the destination for you. Reach out to us so we can pair you with the best lodge for you.