Overview of Texas Precision Shooting School
A safari and precision shooting school designed to improve your shooting skills with instruction from former and active Marine special-ops instructors who are experienced hunters as well! At this lodge you can choose to spend your time strictly shooting with the instructors or you can combine shooting instruction with hunting.  As to the hunting aspect, species such as whitetail, Markhor, Nubian Ibex, Black buck, Axis and more are born on the ranch and live wild on 12,000 rugged and mountainous acres!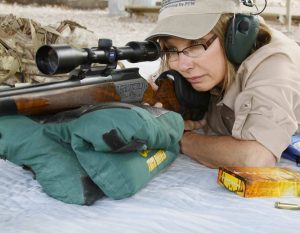 For our clients that plan to hunt in Africa, New Zealand, Alaska, South America and other destinations we highly recommend that they visit this precision shooting school combined with their safari shooting instruction.  This is particularly beneficial for destinations where shooting sticks are used or natural shooting rests are used.
When considering trips that involve dangerous game animals, this is a must for preparation.  Lodges all over the globe have a policy that if game animals are wounded, the rest of your hunt will surround finding this animal for a merciful hunt.  If the animal is not found, you will still be responsible for paying the trophy fees.  As you are aware, many of these hunts are quite expensive and you are willing to purchase the finest equipment for the hunt.  It makes sense that along with purchasing the best equipment that you would also take the time to prepare with an excellent shooting school.
For groups of 8 or more, the ranch will be exclusive to your group.
Hunting
Lodging
Length of Stay / Itinerary
Travel Details & Location
Internet & Communications
Pricing
Trip Insurance & Cancellation Info