Overview of New Zealand Trophy Red Stag Hunting - Kaikoura
This lodge is the place to go if you are after trophy red stag hunting for world records!  Some records include the 2017 # 1 in the world for  muzzle loader at a whopping 740, 2014 World record Rifle, 2014 world record with a Crossbow as well as numerous other records.
Welcome to trophy red stag hunting in Kaikoura, New Zealand, one of the most beautiful places in the world and a sportsman´s paradise. New Zealand is a very US friendly and English-speaking country and you will be hunting with the family who have owned the property for over 18 years and have hunted all over the world. You will arrive as a guest and leave as family.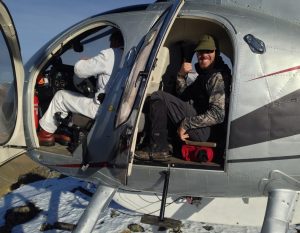 They emphasize quality, not quantity! If you are serious about hunting looking for a luxury 3,000 square foot hunting lodge located in the middle of a prime New Zealand hunting area and you are looking for a trophy Red Stag, Elk, Chamois or Tahr, this is the hunting destination you have been dreaming of.
This lodge offers an exceptional variety of trophy hunting including the mighty Red Stag, Fallow deer, Tahr and Chamois. Experience our superior trophy hunting lodge in breathtaking Kaikoura – in the South Island of New Zealand. In addition to New Zealand trophy hunting, Kaikoura is also ideally located for sightseeing, activities and adventure.
Hunting
Lodging
Length of Stay / Itinerary
Travel Details & Location
Other Activities
Internet & Communications
Pricing
Trip Insurance & Cancellation Info