Overview of New Zealand Red Stag Hunting - Marlborough
This New Zealand red stag hunting lodge is nestled on 6,400 privately owned acres in the heart of Marlborough high country in the northern part of the South Island.  1400 acres is under management for exceptional large stags up to 600 SCI and larger!  "Flexible" is a great term to use for this outfitter.  Because you are enjoying exclusive use of this land and outfitter, they are able to adjust on the fly as desired.  They also have  the finest select private free range land for Chamois and Himalayan Tahr.  Game available includes Red Stag, Elk, Himalayan Tahr, Chamois, wild Goat, Arapawa Ram, Fallow Deer, Turkey, Wallaby, waterfowl, and upland hunting.
Central to New Zealand, Marlborough is the gateway to the North and South Islands. Built on a reputation of world class wine estates and exquisite seafood the Marlborough region is a must-see destination. Regular holders of sunniest town in New Zealand, Marlborough boast a settled temperate climate making it the perfect destination for the outdoor adventurer.
You and/or your group will enjoy exclusive use of the areas.  The two bedroom well-appointed lodge will also be yours to enjoy exclusively.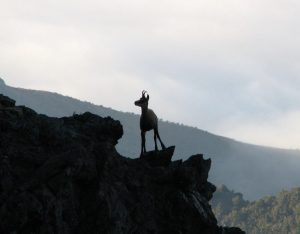 Preserve hunting here is without compare.  Unique to New Zealand hunting, this outfitter hunts an enclosed area on some of the most prime vegetation land.  Why is this important? The majority of the game in the preserve is a natural fully self-sustaining herd.  Which to the hunter means that the game is not domesticated providing for a challenging and rewarding hunt.
For the groups where hunters and non-shooters mix, a dedicated guide will ensure that the entire group enjoys engaging adventures.
Fishing
Hunting
Lodging
Length of Stay / Itinerary
Travel Details & Location
Other Activities
Internet & Communications
Pricing
Trip Insurance & Cancellation Info