Overview of Bahamas Private Lodge - Abaco
This Bahamas private lodge – Abaco is a luxury boutique resort complete with lovely private beaches and a variety of activities in an idyllic wilderness location. Its guests enjoy the best of Bahamas bonefishing, brilliant birding, infinity pool, scuba diving and snorkeling and a wide range other activities in one of the Bahamas' hidden beauty spots.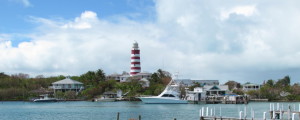 Surrounded on three sides by dense and pristine woodlands and coppice, the club is a haven for wildlife. In the nearby mangrove wetlands may be found a huge expanse of unspoiled bonefishing flats and superb habitat for a wide array of wading birds and other wild life.
Most guests come for a week, but shorter stays are possible. There is a very high level of repeat visits
Or guests can just completely chill out in the pool garden, on the beach or on one of the Club's large verandahs, perhaps with a cool glass of Meursault, enjoying one of the world's most pleasant climates and most beautiful seascapes.
Note that the lodge is not a hotel in any conventional sense. Its atmosphere and the way in which it is run are more akin to a private country house party, elegant yet informal – and very relaxed.
Fishing
Lodging
Length of Stay / Itinerary
Travel Details & Location
Other Activities
Internet & Communications
Pricing
Trip Insurance & Cancellation Info