Overview of Texas Trophy Hunting - Brownwood
Spectacular!  Minutes from Brownwood, this Texas trophy hunting ranch is truly nestled Deep in the Heart of Texas McCulloch County.  There is no other ranch in Texas that compares.  More than 5 star accommodations with a fantastic chef, luxury suites, game rooms, movie theater, swimming pool and much more.  Take a look at the photos below as you will be amazed that a property such as this exists.  Because of the great variety of game and lodging, this is a fantastic corporate, family or buddies hunt.
With over 8,000 acres, this whitetail and exotic game ranch is a one-of-a-kind masterpiece unlike any other in the Lone Star State.  If you have ever hunted in Africa, you will feel like you have returned home.  The ranch offers Texas trophy hunting "African Style" hunts year round and can accommodate small and large groups comfortably. The rugged Texas landscape compares to the terrain of Southern Africa and provides an unforgettable hunting experience.  Since the terrain proves challenging, even season hunters find this hunt worthy of their experience.  First-class hunting combined with good ol´ Texas hospitality will have you coming back to hunt this ranch year after year.
You can hunt over 40 species!  Hunt Red Stag, Kudu, Nilgai, Gemsbuck, Elk, Axis, Wildebeest, Nyala, Sable, Waterbuck, Whitetail and many more species.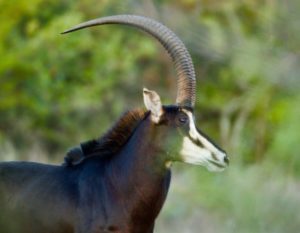 The gently rolling pasture lands and majestic oaks make this one of the premier exotic game ranches in the country. Simply put, this is "as good as it gets". Easy to travel to yet private and quiet, this ranch is a hunter´s paradise.
Texas trophy hunting for whitetail is without compare on such a large hunting property.  You are sure to find the trophy whitetail of your dreams all the while seeing interesting new game animals during each venture into the field.  Be sure to plan your hunt early as this ranch is quick to book each season.  A perfect corporate entertainment location as well.
Combine some quail hunting with a Pheasant and Chukar hunt for a great combination hunt.
Fishing
Hunting
Lodging
Length of Stay / Itinerary
Travel Details & Location
Other Activities
Internet & Communications
Pricing
Trip Insurance & Cancellation Info