Overview of Kansas Trophy Whitetail Bow Hunt
FREE RANGE!  With well over 100 different stand locations, this Kansas trophy whitetail bow hunt outfitter will guide you to an exciting free range hunt on over 20,000 private acres in central Kansas. Kansas is one of the top producing states for trophy whitetail in the country. The state's #2 non-typical archery buck (257 B&C) was taken with this outfitter. Prime agricultural land for corn, milo, soy beans and alfalfa makes up about 80-90 % of the hunting property. The remaining land is thin, hardwood travel corridors. A very small area is in the sand hills. There is a strict 130 B&C minimum for all harvested bucks. There is a fine for shooting smaller bucks.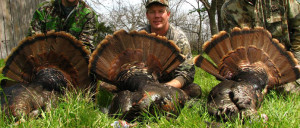 Limited hunting pressure is key at this lodges success.  In fact, they are so dedicated to low pressure hunting that they do not book hunts for the entire season, only selected dates and limited number of guests.  It is not uncommon for a guest to be the first to sit in a blind location even late in the season.  This is a fantastic opportunity for a trophy Kansas whitetail hunt!
Hunting
Lodging
Length of Stay / Itinerary
Travel Details & Location
Internet & Communications
Community Service
Pricing
Trip Insurance & Cancellation Info