Overview of Hungary Big Game Hunting
Hungary big game hunting was not available to those without a royal title or court pedigree until the middle of the 20th century.  The only reason access was granted was due to the persistence and exceptional reputation of the man that founded this outstanding hunting company.  Throughout the years, they have secured unparalleled and uncompromising collection of hunting estates in Hungary and its bordering countries.
Since 1950 the absolute finest European and Hungary big game hunting properties have been offered through this bespoke hunting company.  International sportsmen enjoy unimaginable access and hunting opportunities for red stag, wild boar, mouflon, fallow, chamois, Ibex, Sika Deer and more.  You will discover the finest that Europe has to offer.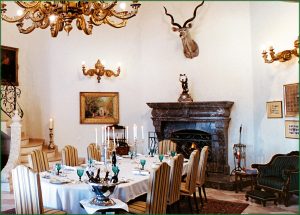 In Particular, Hungary has gained a devoted international following in the hunting community since its independence from the Soviet Union in 1989.   Stories of Hungary big game hunting for bountiful game – which includes trophy-level and record-level red stag, roe deer, wild boar, mouflon and fallow deer – have spread like wildfire throughout the global hunting community.  These days it is recommended booking big game hunting programs well in advance to ensure availability.  
Once you leave your first hunting experience with this very personal hunting company, you will long to return.  Since every bespoke itinerary is unique, no two trips will be alike.
Hunting
Lodging
Length of Stay / Itinerary
Travel Details & Location
Other Activities
Internet & Communications
Pricing
Trip Insurance & Cancellation Info