Overview of Hungary Driven Pheasant Hunt
Since 1950 this bespoke hunting company has secured the finest Hungary driven pheasant hunt properties in Europe.  They have provided elite hunting experiences that have spanned generations.  On offer are classic "English-style" wingshooting, upland hunting or duck hunting, hunters enjoy the very best that Europe has to offer.
Pheasant and duck hunting have a rich long history.  However until the mid 20th century this was reserved for Europe's royals or aristocracy.  Then in 1950 legendary hunter Johannes Stiedl began organizing trips for a select group of international sportsmen.  Today his hunting empire has grown to span all of Europe with a special emphasis on hunting Hungary, Slovakia and the Czech Republic.
No other outfitters in Europe can match the long time access to the finest hunting lands.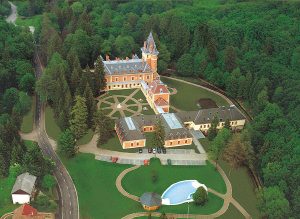 Along with unparalleled hunting grounds you will enjoy  a collection of luxury shooting estates throughout Hungary and its neighboring countries.
The extensive team of master guides, professional game keepers and seasoned hosts not only provide an unforgettable time in the field, but also ensure that your time at our castles and lodges is just as memorable. It is with great pleasure that we invite you to join them in Europe for award-winning bird shooting and private touring.
Each itinerary is custom built for your interests.  You might even want to take advantage of combination big game hunting and wingshooting itineraries and/or hunting and touring itineraries.  One thing we have learned is that just about anything is possible!
Hunting
Lodging
Length of Stay / Itinerary
Travel Details & Location
Other Activities
Internet & Communications
Pricing
Trip Insurance & Cancellation Info