Overview of Costa Rica Adventure Lodge
Where fishing expeditions and rainforest safaris inspire the ultimate sportsman's bucket list adventure. Situated on 44 acres of manicured tropical gardens with spacious air-conditioned rooms in Puerto Jimenez on Costa Rica's South Pacific Coast.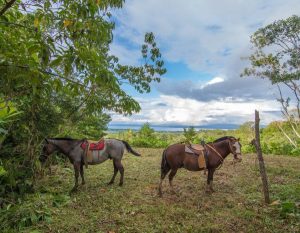 Our friendly staff will cater to your individual needs offering as much privacy as you wish, while helping prepare you for the experience of a lifetime. You will be lured into joining the world's most elite anglers to enjoy a variety of fishing excursions. And to complete your trip here, be sure to add land and water based eco-adventures to your itinerary.
Fishing
Lodging
Length of Stay / Itinerary
Travel Details & Location
Other Activities
Internet & Communications
Community Service
Pricing
Trip Insurance & Cancellation Info