Overview of New Zealand Adventure
New Zealand is the birth place of most of the extreme sports in the world.  That is precisely the reason we believe a New Zealand adventure is a client favorite!  Along with some of the most amazing New Zealand adventures pair with that luxury lodges beyond belief.  This small country has figured out how to cater to every interest travelers desire.  We will plan your custom itinerary built on your special interests.  Don't worry, if you want to travel and not jump out of an airplane, our team builds relaxed luxury touring as well.
Imagine looking back at your photos of  the fun you had jet boating through the gorges and glacier fed rivers, jumping out of an airplane, and skiing on private ski slopes.  Or the helicopter ride where they flew over a mountain lake, saw mountain waterfalls that few ever see, or landed for a picnic with a view of Mount Cook.  Next time you watch Lord of the Rings or the Narnia series, you just might recognize one of the breathtaking views you saw on your adventure.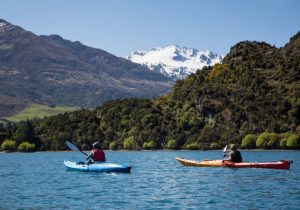 There are so many exciting activities to take advantage of like bungee jumping, sky diving, kayaking, cave exploring, jet boating, wine tours, whale watching, helicopter tours and so much more!
Explore Mount Cook, Milford Sound, Bay of Isles, glow worm caves, hiking, hot springs, glaciers, waterfalls and many more amazing sights.
Let us customize a unique vacation for you including touring from the north island to the south island.  As we get to know your likes and dislikes, we will use our local insider information to plan an experience you will never forget.
Fishing
Lodging
Length of Stay / Itinerary
Travel Details & Location
Other Activities
Internet & Communications